Made by Gamers, for Gamers
The world's social competitive gaming and esports platform is now online, dare to step in?
A group of gamers and tech entrepreneurs have joined force to solve the challenges that are faced by amateur and professional gamers in the Arab World.
The region is plagued with tournaments that provides no career value to participating gamers, no methods to monetize their achievements and no way to showcase their talent and reach out to sponsors.
In addition, tournament organizers – big and small – have no clear path to build and monetize a tournament brand.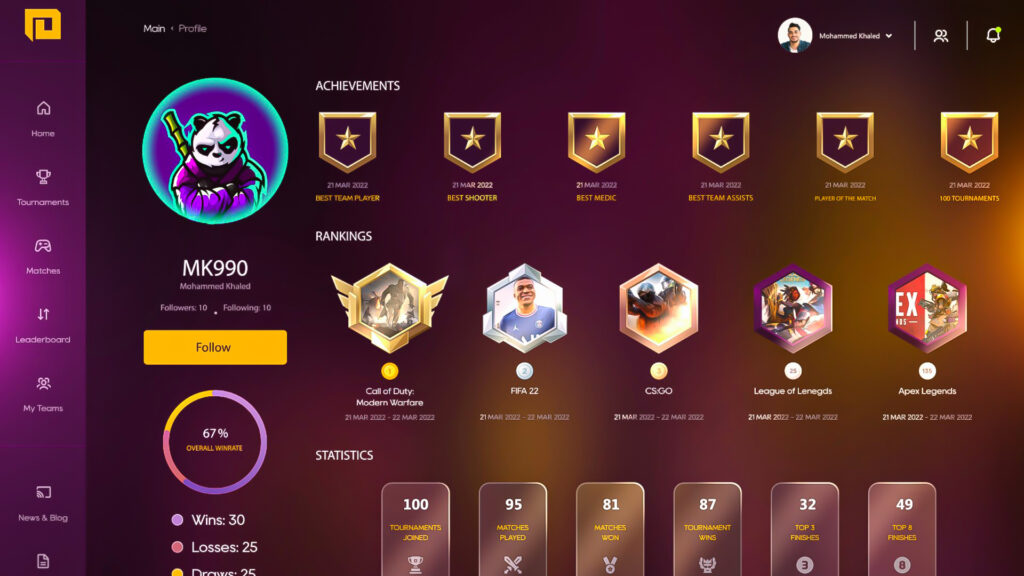 Show'em What you've Got with Showdown's

Gamer Profile

Profiles on Showdown allows users to showcase their talent, demonstrate their achievements and showoff their stats.
Profile links can be shared by players to potential teams, sponsors and tournament organizers to demonstrate their skill and experience.
Social Showdown Follow your Favorites & Build a Following with
Showdown allows users (both players and tournament organizers) to establish their social presence in the gaming and esports niche.
Amateur and professional gamers have the ability to follow and be followed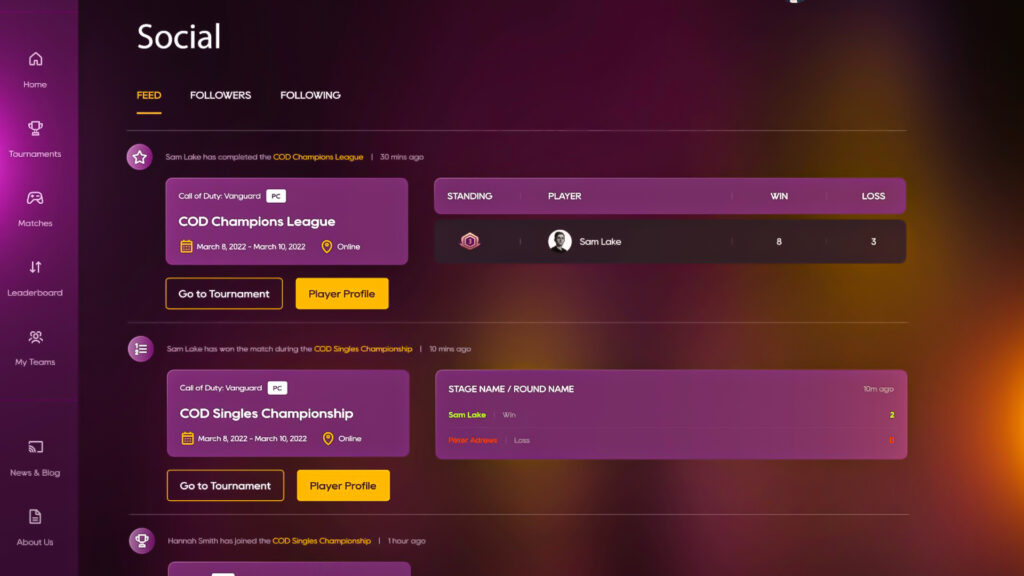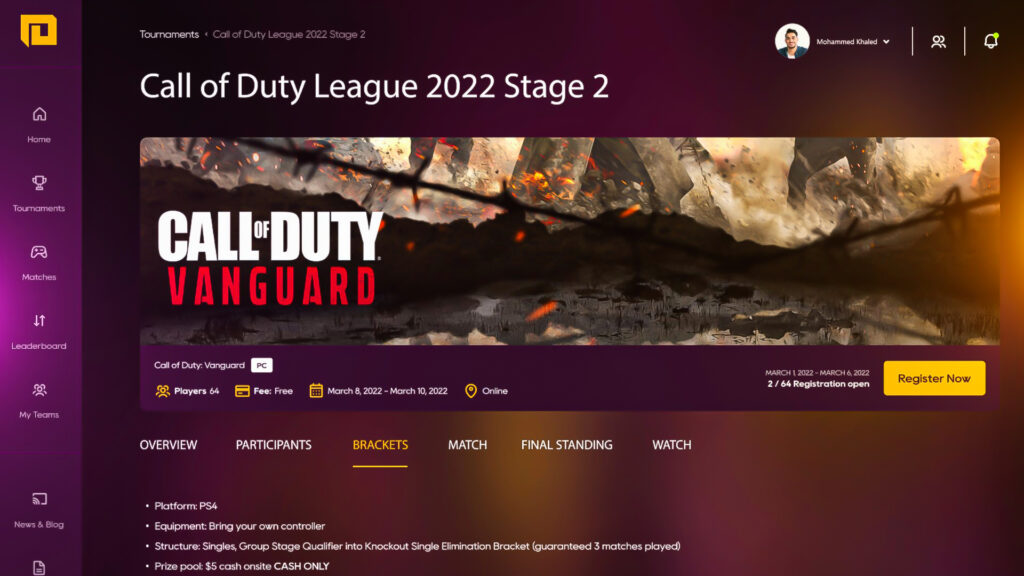 Technology to Empower the Organizers
Showdown offers tournament organizers tools and technology to help them create and manage their tournaments, engage participants, and reach out to bigger audiences.
The includes bracket management, participant communication tools, video live streaming of the matches
to encourage responsible gaming among youngsters and adults
to promote gaming as a form of modern art
to empower competitive gaming in the region